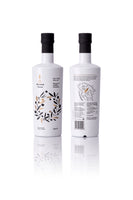 Olympia Grove - Extra Virgin Olive Oil
Olympia Grove Extra Virgin Olive Oil is produced from olives of the "Koroneiki" variety harvested exclusively from selected Peloponnesian groves through cold extraction solely by mechanical methods. Meticulous attention is given to the delicate and expedited handling of the olive fruits from the tree to the extraction facility where strict quality procedures are followed to guarantee a fine product with extra low acidity and superior organoleptic characteristics. This extra virgin olive oil features a fruity palette with connotations of ripe tomato, a spicy aftertaste and a rich flavor.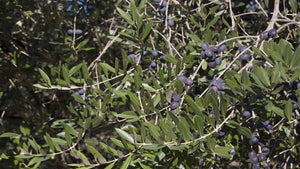 Coming from one of the best olive producing regions in the world
Olive trees have been cultivated in Peloponnese since the ancient times continuously and were celebrated throughout the rich historical heritage of the region. The peloponnesian olive oil is recognised around the world for its incomparable quality and taste.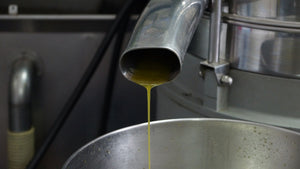 Extracted and packaged under the strictest quality standards
Produced exclusively by cold pressing the olive fruit and stored in stainless steel containers under inert gas until bottled in opaque bottles capped and sealed automatically without human intervention.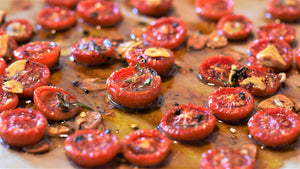 Healthy and delicious base for mediterranean cooking and enjoyed fresh as ideal salad seasoning
Extra virgin olive oil adds exquisite flavour and texture to a large array of dishes with meat, fish, legumes and fresh vegetables on the grill, in the casserole or in the oven. A fresh salad seasoned with Olympia Grove extra virgin olive oil makes for a nutritional and healthy meal as it is rich in polyphenols and has no cholesterol.